As award-winning design collaborators in digital and print for arts, culture, and social justice non-profits, we are a multi-disciplinary team working for the common social good. Our deep knowledge of the cultural arts incorporates and balances definitive institutional characteristics to create the tools and platforms that cultivate content and activate audiences. We create boundless, accessible, and interactive worlds on paper and online with our characteristic zest, pluck, and usually a little wordplay. By understanding what it takes to breathe life into current and future communities, we energize institutions and grow with our clients' needs.
Services
Strategic Consultation
Brand Campaigns
Capital + Membership Campaigns
Season Announcements
Target Audience Assessments
Scope Assessment
Print + Digital Design
Full Web Design Services
Event-based Interactive Experiences
Informational + Seasonal Mailing
Environmental + Way-finding Signage
Fundraising Collateral
Project Management
Institutional Growth
Messaging + Copy Editing
Strategic Timelines
Social Media Support + Consultation
Run-of-Show + Event-Based Support
Web Maintenance + Staff Training
Technology
Responsive Design
UX + UI Design
Information Architecture
Drupal
WordPress
Development
Native App Design + Development
Digital Awards
2019: Awarded two "Outstanding Achievement Awards" by the Interactive Media Awards in the category of Nonprofit for theracialimaginary.org and for archive.pen.org
2015: Awarded "Best in Class" by Interactive Media Awards in the category of Arts/Culture for pen-auction.org
2013: Awarded "Outstanding Achievement Award" by the Interactive Media Awards in the category of Advocacy for www.pen.org
2012: Awarded "Best in Class " by the Interactive Media Awards in the category of Arts/Culture for www.artidea.org, a responsive mobile compatible Drupal website; also nominated for IMC's "Top Ten Websites for 2012"
2009: www.towfoundation.org: Awarded the Wilmer Shield Rich Award in Excellence in Communications from the Council on Foundations
Anita Merk
President + Creative Director
Anita joined Flyleaf Creative in 1992 as co-principal and has been owner and creative director since 2009. Discerning, acute, and warm-hearted, Anita focuses on implementing creative strategies through marketing and development initiatives in all media environments in the performing arts and non-profit sector. Under her leadership, the firm has grown into a team of multi-disciplinary thinkers and makers committed to social good and cultural expansion.
Anita received her BFA with honors from FIT | Fashion Institute of Technology where she also frequently lectures. She has been an adjunct assistant professor at Pratt Institute since 1999, and is a founding partner of Beam Camp, a New Hampshire summer camp where youth acquire and refine problem-solving skills through creative education in the fine and manual arts. Anita is a Herzog Award finalist for her design of My Life in the Gulag, a hand-sewn, letterpress World War II memoir. She enjoys nerding-out by feeding her Game of Thrones addiction, and creating portmanteaus on the fly (or maybe she just hasn't had her coffee yet).
Audrey Stanton
Visual Designer
Audrey is a Brooklyn-based artist and designer who hails from the Lone Star State. She holds an MFA in Design Entrepreneurship from the School of Visual Arts, and has four years' experience across roles in design, communications, and strategy. Raised by two chemists, she approaches design as a science, and each project as a problem to be solved through questions, research, hypotheses, experiments, analyses, and solutions. When she's not donning her design safety goggles, she can occasionally be found taking long walks through Greenwood Cemetery or whipping up some homemade salsa verde.
Ojus Doshi
Designer
A 2015 graduate of Rhode Island School of Design (RISD), Ojus joined the fly team in 2017. He has quickly become an invaluable member of our braintrust. His first forays into art and design began as a 4th grader when he established the totally legitimate design firm, Ojus Drawing Co. The firm won several industry awards from his mom, and specialized in greeting cards and comic book character drawings. After a brief 15-year hiatus that involved a biology degree from Brown University, an honors thesis in X-Ray Crystallography, and various research roles at a world-renowned biotech company, he returned to the firm in 2011. Ojus is interested in designing experiences and tools that weave digital, print, and spatial media. He's a first-degree black belt (watch out!) and loves hip-hop and South Asian Folk dance.
Tim Falotico
Account / Project Manager
With a degree in Music Industry from the University of New Haven and experience in theatrical advertising, Tim brings to the team an unrelenting passion for culture and the arts. He attends the theatre for fun probably more than anyone should (in NYC, outside of the city…he even traveled to Finland for a show once!), and though he doesn't want to brag…he DID win an iPad once in a theatre trivia game show, beating out dozens of industry colleagues and fellow self-identified theatre geeks! His other greatest accomplishments include managing the ad campaigns for roughly 6-8 shows per year for many of the past 10 years at SpotCo and becoming a go-to guide for cultural recommendations in NYC as well as London. A natural organizer and list-maker, Tim hopes to streamline and constantly improve the processes for project-managing, making everyone's life a little easier.
Tom Keenoy
Technical Lead
With over 20 years of experience in website development, Tom produces sophisticated interactive experiences that integrate aesthetics and solid communication techniques with advanced, user-centric functionality. He has won two Adobe Site of the Day awards, and multiple IMA awards for work with the PEN American Center and The Racial Imaginary Institute. His work on photojournalist Ed Kashi's website has been featured in Photo District News. Tom holds a BFA in Communication Design from Pratt Institute. He taught at Pratt Institute from 2000-2010 where he developed the Communications Design Department's Website Design Curriculum and spearheaded the development of the Department's distance learning initiative. He taught Advanced Interactive Design and Communication Design at North Island College from 2010 to 2012.
Amanda Woloshyn
Senior Digital Project Manager
With almost 20 years of experience providing project management, creative direction, brand management, and strategic marketing in both agency and corporate environments. Amanda spent a decade leading Marketing and Communications for Glen Ivy Hot Springs, Inc in southern California, award winning and internationally recognized 22 acre hot springs spa and botanical garden destination that celebrated their sesquicentennial in 2010.

She manages team and client communications for digital projects, plays a key role with overall project and creative direction, and guides project requirements while keeping schedules and budgets on track.
Neil Scudder
Senior Developer
Neil is a veteran programmer with over 20 years experience working with web technology. His background reads like a Merle Haggard song, with early work in online casinos in the late 90s, online music management in the 2000s and most recently helping to build custom WordPress hosting infrastructure and API integrations between CMSes and third party services.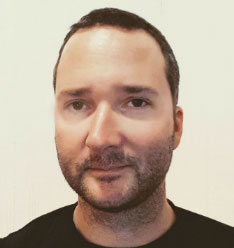 Nathaniel Tubb
Developer, Front-End Theming
Nathaniel has been part of our team since 2014, and is proficient in HTML5, CSS3/SASS, PHP and JavaScript, as well as graphic design and production. Bringing a stringent work ethic and attention to detail, his work on documentation and standards has helped formalize many of our internal processes, and solutions that streamline our workflow. Nathaniel is an honours graduate of North Island College Advanced Communication Design Diploma.
Rob Parker
Product Manager & Marketing Strategy, SEO/SEM Manager, Consultant
Rob Parker's career in marketing has spanned over 20 years in varied roles such as designer, writer, creative director, product director, user experience architect, and marketing communications director. As a creative director, he has created popular campaigns, messaging, and marketing technology solutions for AT&T, T-Mobile, Virgin Mobile, SunTrust Bank, Sprint, RBC, Nestle, Vitacost, BCLC, and many other Fortune 500 companies. He has a strong reputation as a highly successful marketer who conceptualizes engaging online experiences and compelling product designs that cultivate lasting relationships with consumers. Rob's core belief is that a successful business begins and ends with the customer and that data is a key ingredient to determining the path to success. Rob studied design at the University of Victoria, user experience strategy with the Nielsen Norman Group, and Pragmatic Marketing.   
Grapeseed Media
Before the birth of Grapeseed Media, Flyteam worked with its founder Bill Updegraff as the Marketing Director at St. Ann's Warehouse. The last to leave a Flyleaf holiday party and the first to crack a pun, Bill moved on to found Grapeseed Media in 2013. He is an expert in marketing for arts & theater presenters and has taken this knowledge to aid them in finding, understanding, and targeting their online audiences with real-time bidding (RTB) digital advertising. RTB works continuously to survey the landscape of premium ad space available on major websites. Grapeseed has collaborated on and implemented marketing plans for Flyleaf Creative clients, including St. Ann's Warehouse and Longwood Gardens.